Prerequisites
Prior to reading this article, we recommend you read the following article:
Overview
The Payables for Inventory Map covers the process for purchasing, receiving, and returning an inventoried product to and from a vendor. Please see the Payables Map article for information on recognizing expenses and paying vendors.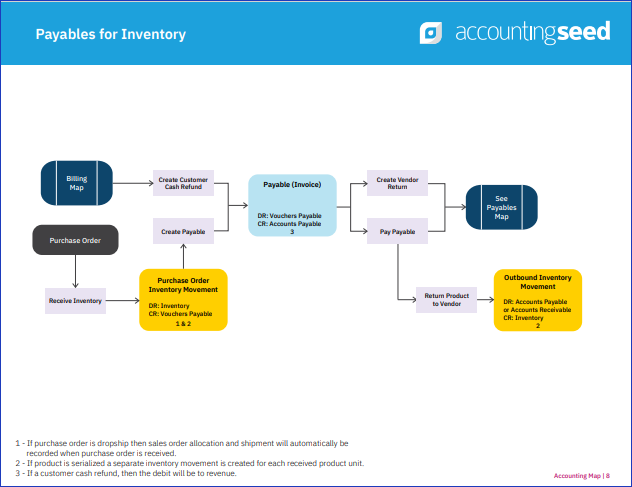 Use this article to learn more about the following:
Create and Receive a Purchase Order
Purchase Orders can be emailed directly from Accounting Seed. When a Purchase Order is received an inventory movement increases the quantity available, and an accounting entry is made in the general ledger to debit inventory and credit the Vouchers Payable GL account set in Default GL Accounts. The amount of the entry is based on the standard cost set on the product master multiplied by the quantity received.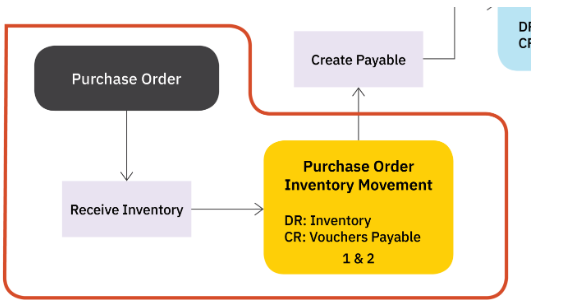 Create a Payable
A Payable can be created directly from a Purchase Order and is typically done when the vendor invoice is received and receipt of goods has been confirmed via the Purchase Order inventory movement. When posting a Payable with an inventoried product, the following entry is recorded to the general ledger.
A debit is recorded to the Vouchers Payable GL account set in Default GL Accounts. This also relieves the temporary liability recorded when the Purchase Order Inventory Movement was created.
A credit is recorded to the Accounts Payable Control GL account set in Default GL Accounts to reclass the liability to the vendor.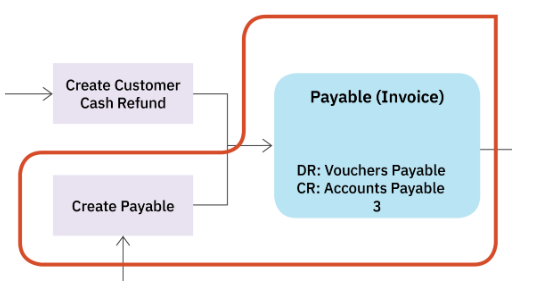 Return a Product to a Vendor
Vendor returns with inventoried products work the same as non-inventoried product returns and are shown in the Payables Map. The only difference in processing a vendor return when a product is inventoried is an additional step to record the removal from stock via an Outbound inventory movement.
The Outbound inventory movement is an accounting type movement and will record a debit to Accounts Payable, accounts receivable or another GL account of your choosing and a credit to inventory.