Summary of Steps:
1. From the Accounting Home page click Accounting Settings. Click into the Stripe Settings tab.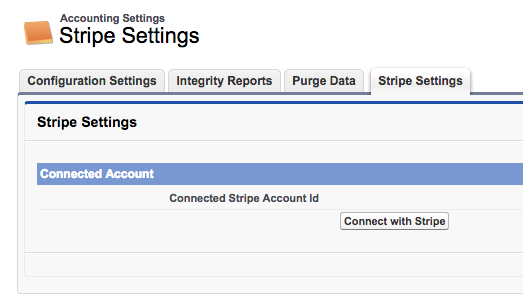 2a. If you have an existing Stripe Account simply log into Stripe using a separate tab in your browser. Click the "Connect with Stripe" button and Accounting Seed will automatically link to your existing Stripe Account. Or if the new account form appears simply sign in.

2b. If you are new to Stripe then you can create an account now. Once you click into Connect with Stripe button it will direct you into Stripe where you can create an account by completing the form. When you are finished completing the form click the Authorize access to this Account. After clicking this your Stripe account will be linked to Accounting Seed.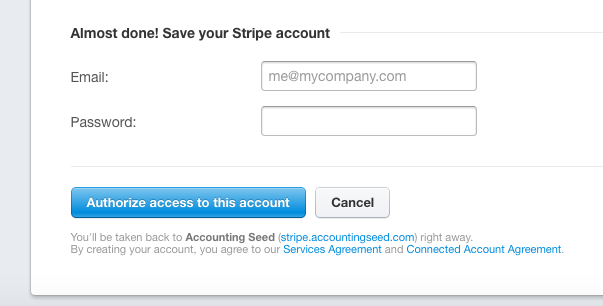 3. To double check you are connect to Stripe navigate back to the Stripe Settings within Accounting Seed and as seen below you will see you stripe account connected.