Overview
Accounting Seed is integrated with Stripe for payment processing. Simply connect your current Stripe account or you can create an account at stripe.com.
Please Note: The Stripe integration to Accounting Seed only supports USD transaction processing. Multi-currency processing will be available in future releases.
Steps
1. From the Accounting Home page click Accounting Settings. Click on the Stripe Settings tab.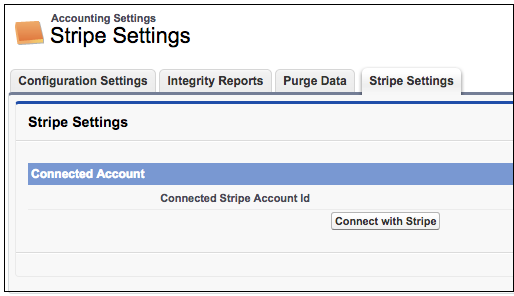 2a. If you have an existing Stripe Account simply log into Stripe using a separate tab in your browser. Click the Connect with Stripe button and Accounting Seed will automatically link to your existing Stripe Account. Or if the new account form appears simply sign in.

2b. If you are new to Stripe then you can create an account now. Visit stripe.com. Once you click the Connect with Stripe button, it will direct you into Stripe where you can create an account by completing the form. When you are finished completing the form click the Authorize access to this Account. After clicking this your Stripe account will be linked to Accounting Seed.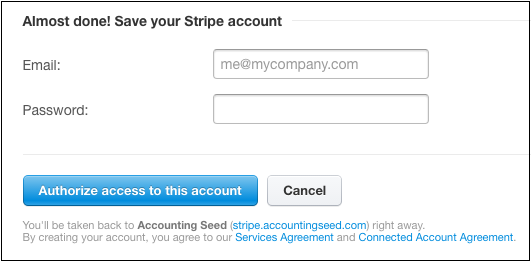 3. To confirm that you are connected to Stripe, navigate back to Stripe Settings where you will see "Connected Account" and your Connected Stripe Account Id number.