Overview
Bank deposits allow you to group multiple Cash Receipts and/or Debit Journal Entry Lines together as a means to reconcile to your bank statement.
Make a Bank Deposit
Navigate to

Accounting Home

and under

Cash In

, click

Bank Deposits.


On the

Bank Deposits/Home

page, click

New.


On the

Bank Deposit Edit/New Bank Deposit

page, select a

Bank Account

and enter the

Deposit Date

.

Deposit Reference

is used to identify the deposit in the bank reconciliation and is not required. You can also filter the transactions by GL Variables by selecting a GL Variable on this screen.

Click

Save

.




On the

Bank Deposit Detail page, click the Manage Bank Deposit

button.

In the lower right pane, you will see all

Cash Receipts and Debit Journal Entry Lines

that are in the selected date range, are not associated with another deposit and include a link to the individual record.

Check the records associated with this deposit and click the Associate Selected button.
To easily create another Bank Deposit, click the New Bank Deposit button from the Manage Bank Deposit screen.
Note: You can increase and decrease the date range to find records, and use the Type field to filter only Cash Receipt or only Debit Journal Entry Lines.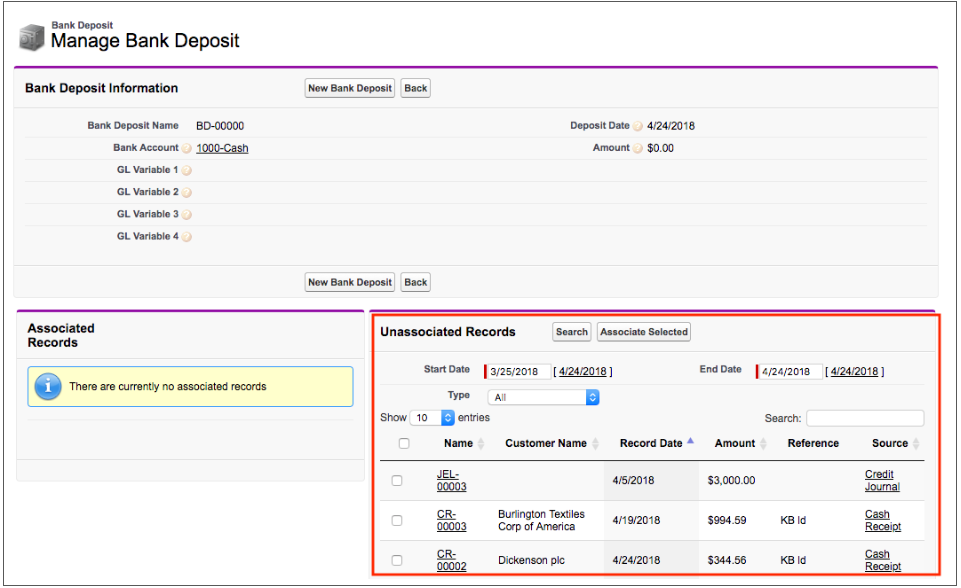 Warning messages
If you attempt to change, add, or remove a record that is associated with a Bank Deposit that has already been matched on the BDC Unmatched Bank Transactions screen, the "This record is matched with downloaded bank transaction BT-XXXXX. Changing the amount will unmatch it on the Bank Direct Connect page" message displays.
If the warning message(s) is ignored:
The Bank Deposit will be unmatched from the bank transaction it was matched to.

The Cleared Date field on the Bank Deposit will be blank.

The Bank Transaction field on the Bank Deposit will be blank.
____________________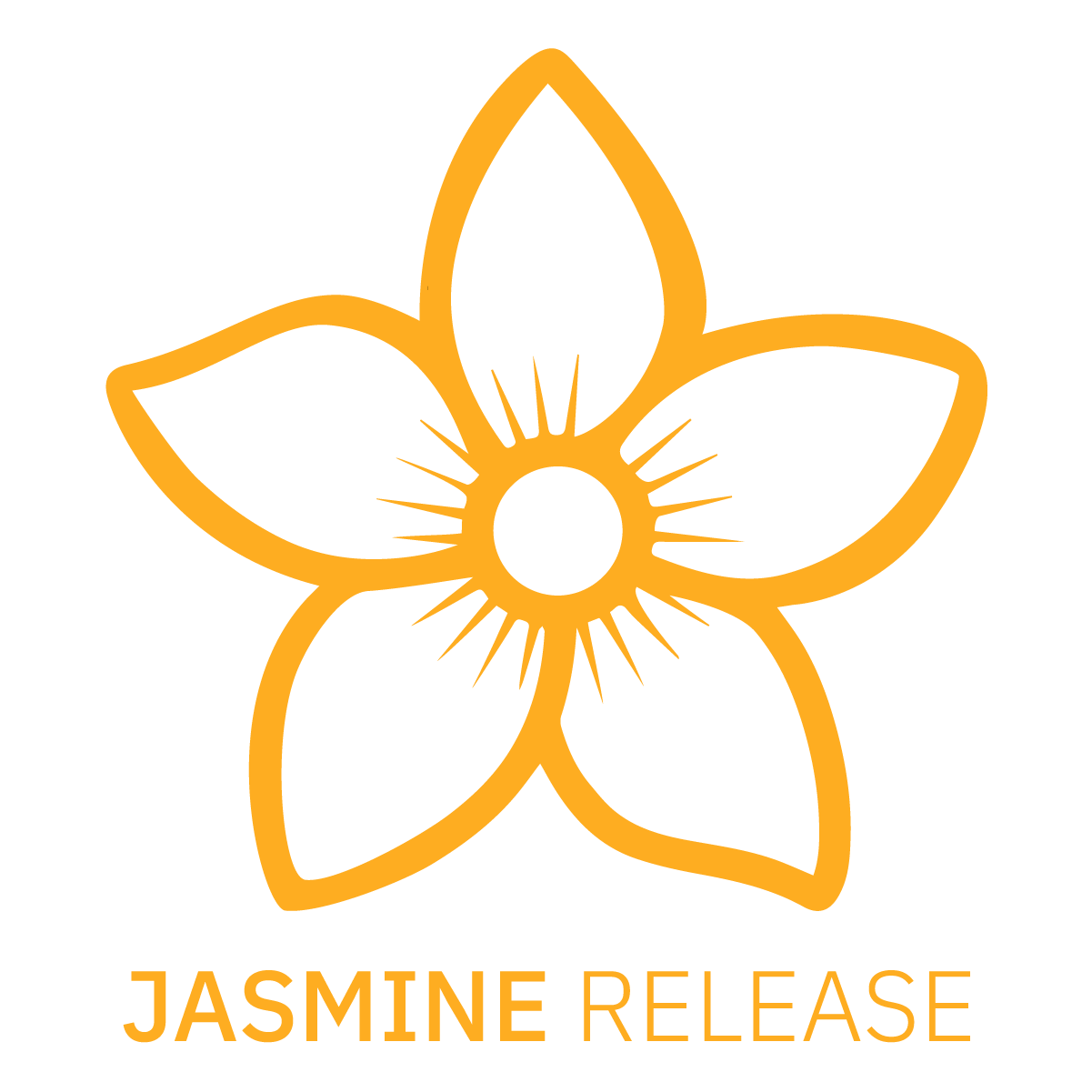 Warning message displays if changes are made to a Bank Deposit that has already been matched.