You can rename the GL Account Variable Field label name using Salesforce Translation Workbench feature. Follow these steps to do this:
Navigate to the "Translation Workbench" in the Administration Setup menu.
Select "Override."
From the Package drop-down choose "Accounting Seed Financial Suite"
From the Setup Component drop-down choose "Custom Field."
Choose the object you wish to re-label the GL Accounting Variable field names (see list below).
From the Aspect drop-down choose "Field Label."
Double click in the column "Field Label Override" next to the GL Account Variable master field label you wish to override and type in the word you wish to use to label that field for that object.  For example "Department."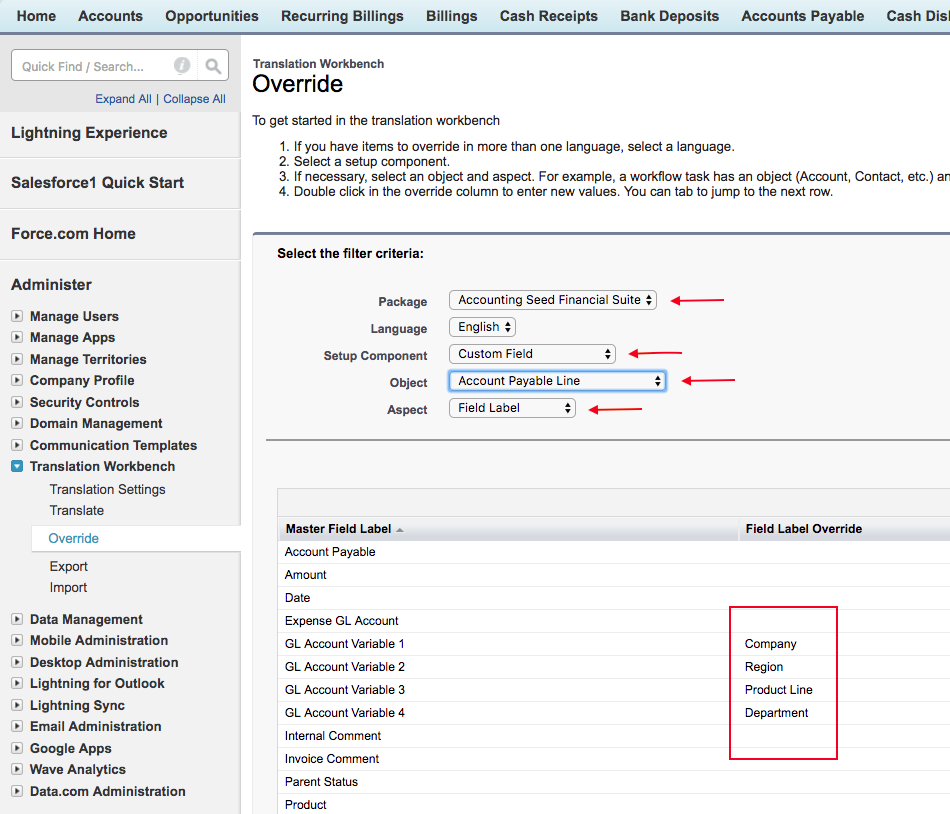 You will want to do this for all of the following Objects: 
Financial Suite
Account Payable Line
Bank Deposit
Bank Reconciliation
Billing Line
Cash Disbursement
Cash Receipt
Financial Cube
Financial Report Row
Journal Entry Line
Product
Project Task
Scheduled Revenue and Expense
Transaction
Order Management
Sales Order Line
Purchase Order Line
Material
Purchase Order Inventory Movement
Inbound Inventory Movement
Sales Order Inventory Movement
Manufacturing Inventory Movement
Outbound Inventory Movement